2008 Princess Promenade Bike Ride
This is the second year of this event, and the second year members of YARS have supported the Princess Promenade, a bike ride that takes place on the American River Parkway, from Discovery Park to Folsom.
Gary Matteson WA6TQJ coordinates the ham radio communications.
Set up of Net Control at the Start/Finish in Discovery Park began at 6:00 a.m., and everything was packed up and operators were on their way home around 3:00 p.m. In between, we staffed net control, event coordinator shadow, 5 check points and comfort stations, and 8 bicycle mobile course patrols. Radio traffic was fairly light, mostly related to event logistics and the location of the last riders on the various loops.
Here are some pictures from Dave KC6YFG:
Shayne N6SPE assembles an antenna for Net Control in Discovery Park at the ever-popular "Oh-Dark-Thirty":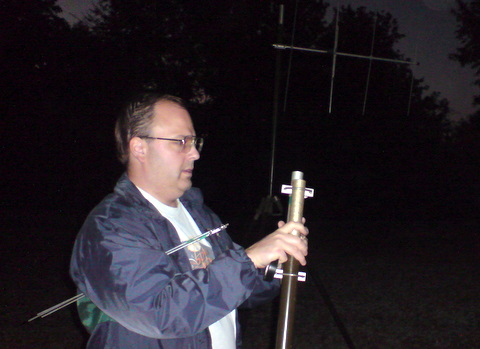 Rick N6KLB at the Nimbus Fish Hatchery Check Point: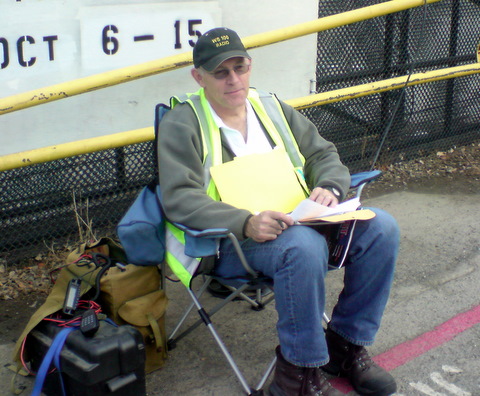 Tom KQ6EO at the Negro Park Check Point: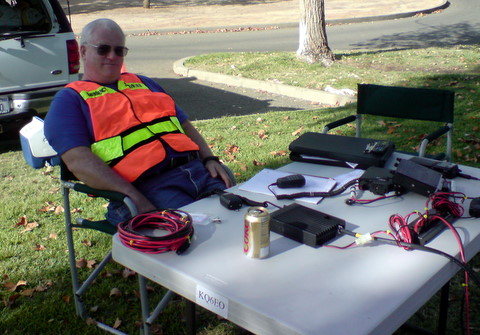 Dave KC6YFG (Bike Patrol 7) follows along behind the last two riders on the long course, near mile marker 24: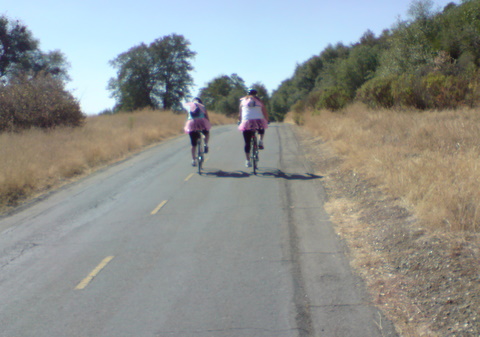 Rick N6KLB and Sue N6QOX at the Nimbus Fish Hatchery Check Point: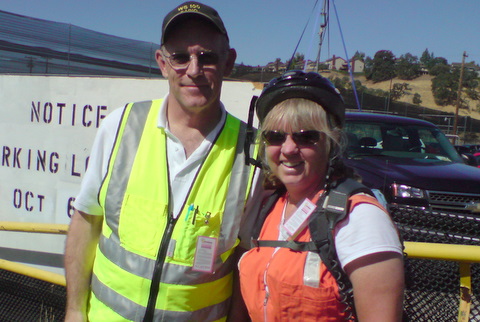 Shayne N6SPE and Robert KC6UDS take down an antenna during clean-up at Net Control (at "Oh-Midafternoon-Thirty"):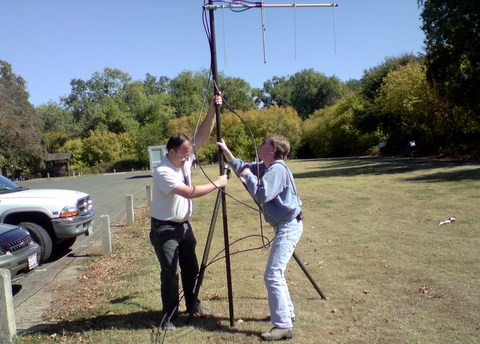 Several of the operators (L-R):
Don KI6PEL, Larry WD6FXR, Chris N6JGC, Gary WA6TQJ, Allison KI6IMU, Terry KI6KWX, Catharina KI6SGD, Allen KD6KDJ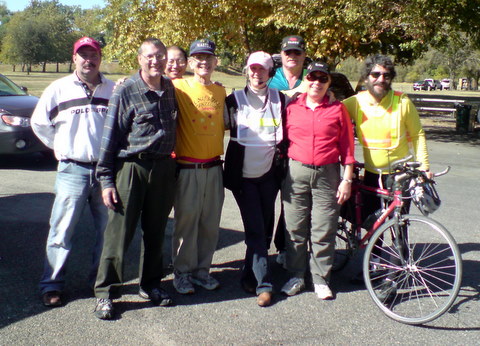 Several of the operators (L-R):
Dave KC6YFG, Don KI6PEL, Larry WD6FXR, Chris N6JGC, Catharina KI6SGD, Terry KI6KWX, Allison KI6IMU, Allen KD6KDJ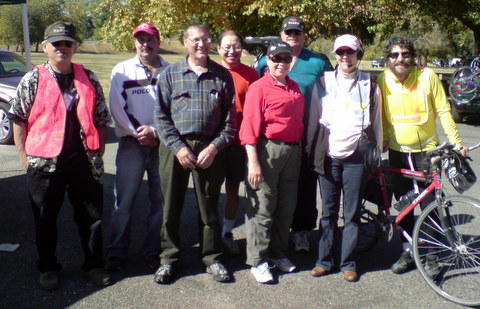 Here is a picture from Gary WA6TQJ:
At net control (L-R):
Robert KC6UDS, Don KI6PEL, Diana KI6PFR, Shayne N6SPE, Chris N6JGC, Catharina KI6SGD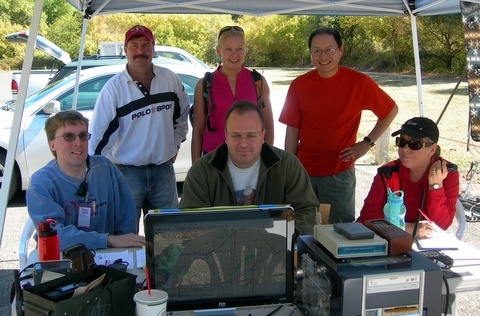 Here are some pictures from Robert KC6UDS:
Shayne N6SPE and Chris N6JGC at net control: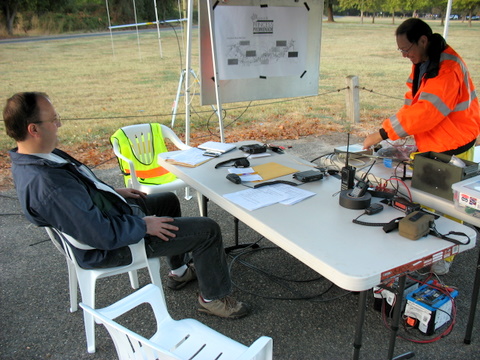 Shayne N6SPE and Catharina KI6SGD at net control: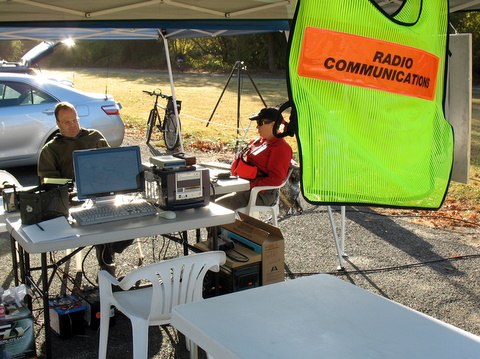 You don't see one of these every day: